Cloudwifi offers better internet services all over southwestern Ontario in high-density residential and commercial multi-dwelling unit (MDU) buildings.
Check eligibility
Our Gigabit Fibre Optic Network is Expanding!
Everyday more buildings are choosing Cloudwifi to build a better internet for everyone.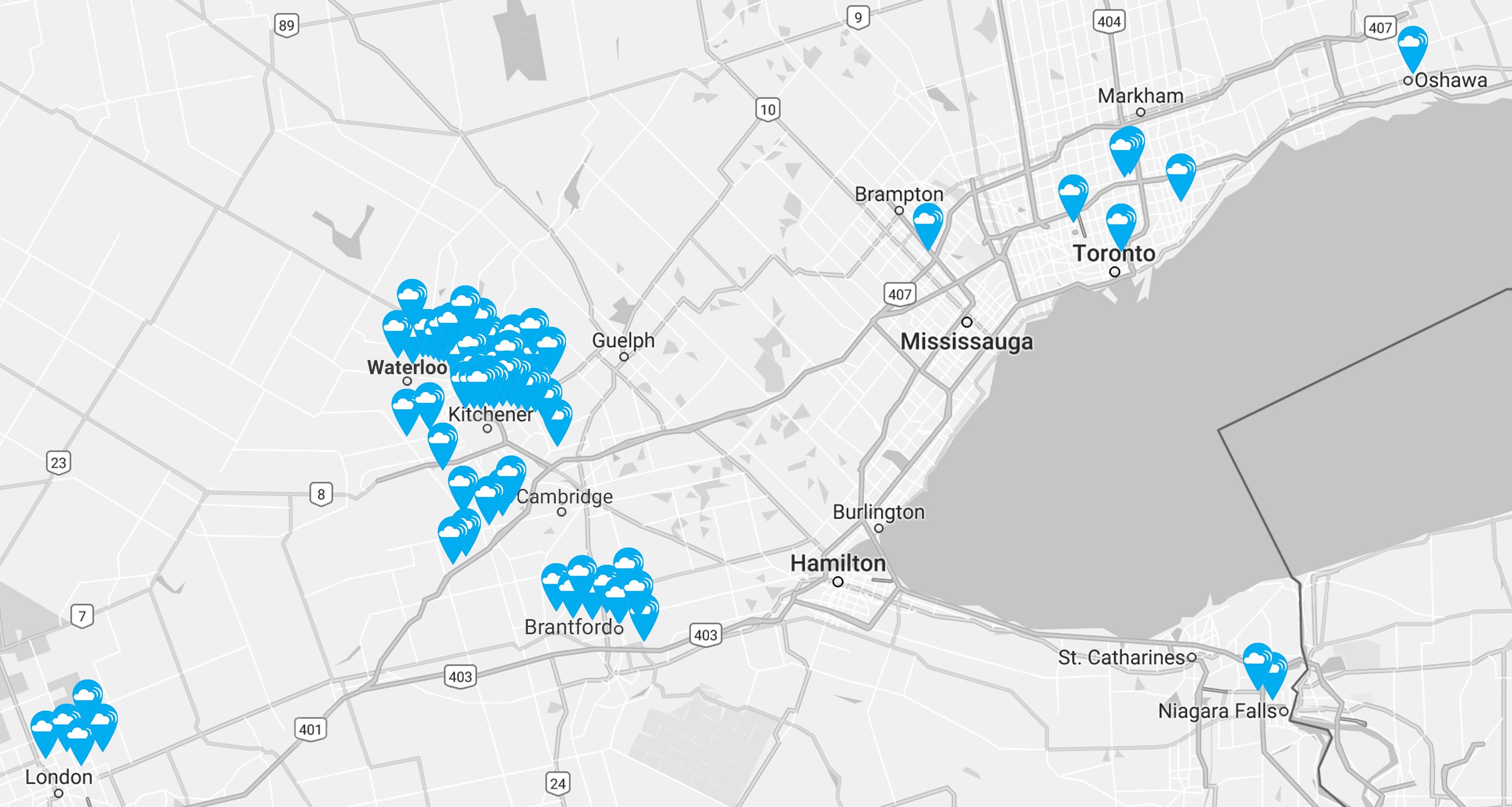 Some of the cities we service currently:
Toronto
Mississauga
Brampton
North York
Kitchener Waterloo
Oshawa
Cambridge
Ayr
Breslau
Niagara Falls
London
Check for service at your address

We have ambitious plans to continue expanding our multi-gigabit network coverage areas as well as furthering our mission of changing the way Canadians connect to the internet!


Kitchener Waterloo region we have you covered!
Our network is born here, we have been helping apartment residents and condo owners experience the most convenient and reliable internet in Canada the moment they move in. You can now find Cloudwifi's high speed internet service in over 80 buildings throughout Kitchener, Waterloo, and surrounding areas.
Speak with us about your project
If you are a developer, property manager or resident in a highrise who would like to inquire about getting Cloudwifi's services, please call us at
1-855-955-9434 extension 1
, or
fill out this form
.